How to Wash and Dry Different Kinds of Natural and Synthetic Fabrics
When you're doing laundry, one of the considerations for how to wash an item is its fabric. Use this guide from ARM & HAMMER™ laundry to help you know how to wash different kinds of fabrics, whether natural or synthetic.
All instructions below are provided for your information and education, but you should always read the item's care label and follow the recommendations there. When using a laundry detergent or stain spray, follow the directions on the packaging and always check for colorfastness on an inconspicuous area of the item before washing.
How to Wash Natural Fabrics
Natural fabrics are made of fibers that come from plants or animals and tend to be exposed to fewer chemicals in the manufacturing process. Natural fabrics can be easy to care for, like cotton, or require more attention to how you wash and dry them, like wool and silk.
What is Wool?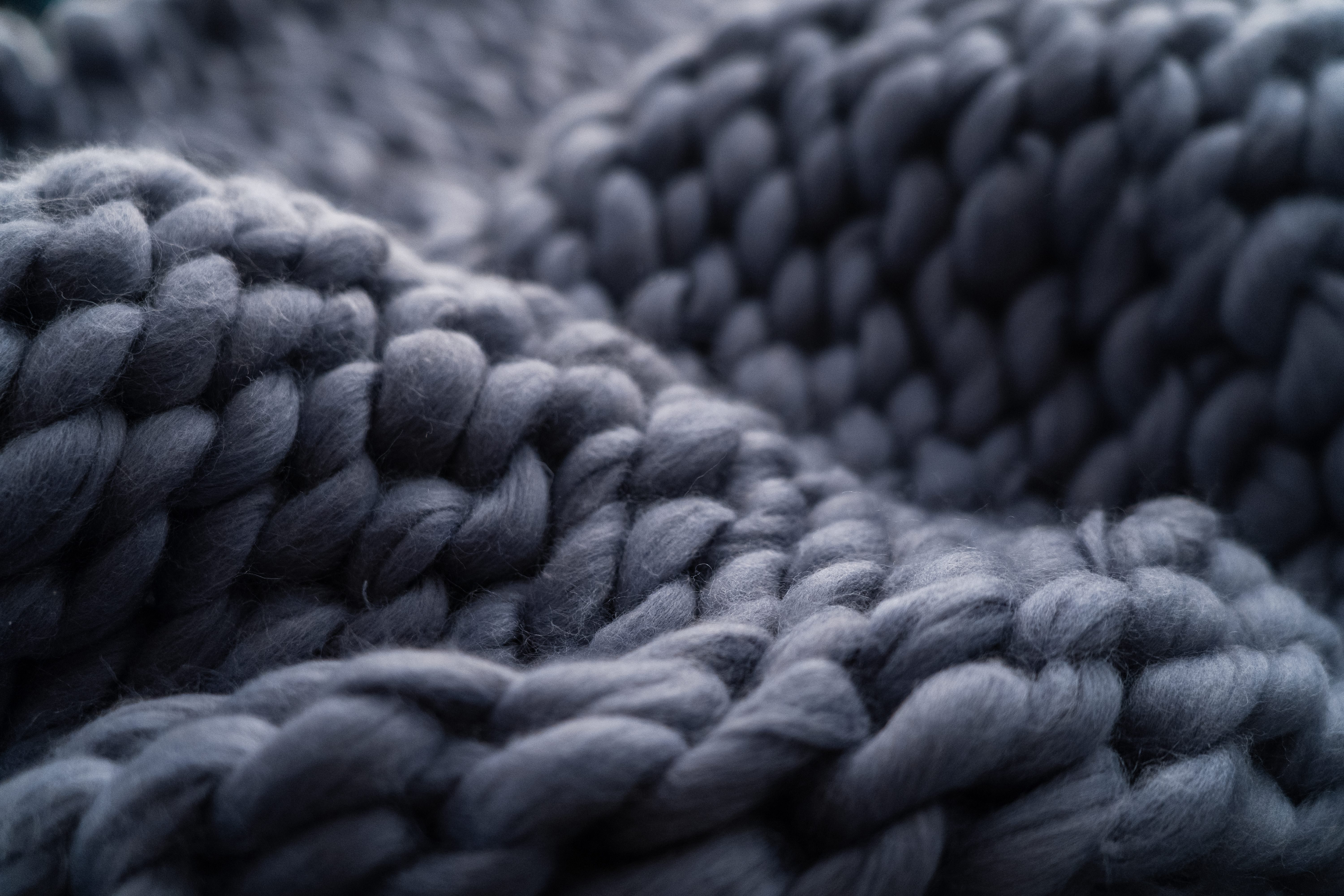 Wool is made from shearing animal hair from sheep, goats, alpaca, camels, and rabbits, then washing, carding, and spinning the fibers into thread that is then woven or knitted into fabric. There are many types of wool you might see on your item's label, including cashmere, Shetland, mohair or merino wool, lambswool, camel hair, angora or alpaca. Wool is known for its durability, breathability, and insulation properties, which is why it's often found in cold-weather gear and sweaters. It can also be finely woven into expensive suits and dresses.
How to Wash Wool
What is Linen?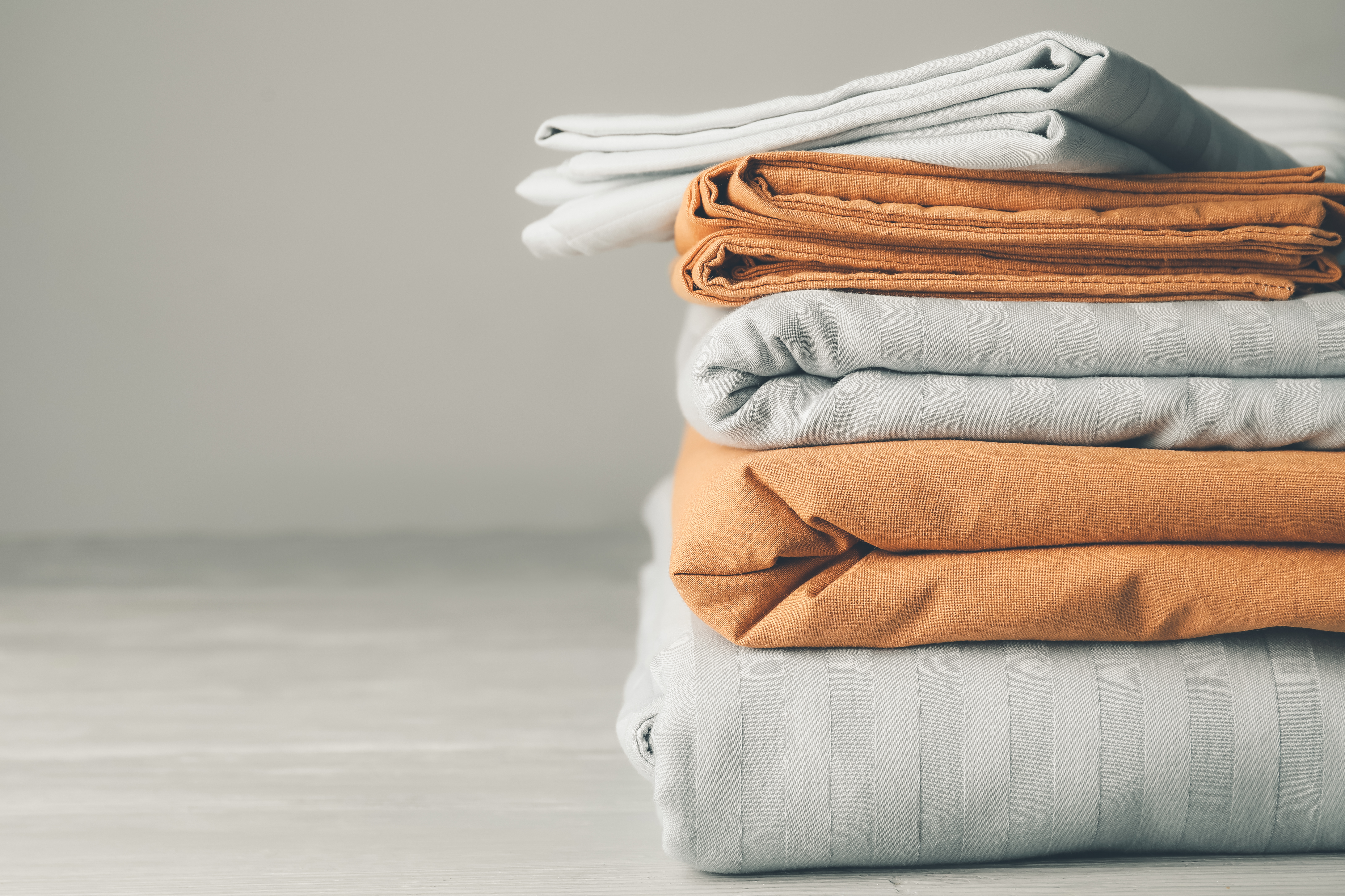 Linen is a woven, breathable fabric that's made from flax fibers. It's very durable and highly breathable (flax fibers are hollow). Linen is commonly used for lightweight summer clothes as well as sheets, tablecloths, dinner napkins and more. As a natural fiber, linen will shrink some (about 4% on average) on the first wash if the item is not pre-washed.
How to Wash Linen
What is Cotton?
Cotton is an extremely common fabric for clothing, bedding and household items. Most times, cotton is blended with other fabrics, creating an affordable, durable, and flexible textile that can handle a variety of washing methods. 100% cotton requires a bit more care as it can be more prone to fading and shrinking. Cotton items embellished with appliques, lace or ribbon are better washed on the delicate cycle.
How to Wash Cotton
What is Silk?
Silk is known for being incredibly soft, smooth, lightweight, and luxurious. The hypoallergenic fibers are breathable and absorbent, helping you feel cool in warm temperatures and helping insulate in cold. Whether it's a silk scarf, pajamas, or you're sleeping in luxury on silk sheets and pillowcases, silk is a smooth, soft, and well, silky fabric you want to take good care of – and that usually means hand washing or dry cleaning.
How to Wash Silk
How to Wash Synthetic Fabrics
Many of the items in your closet or dresser or that you use or wear every day are made of synthetic fabrics. Synthetic fabric is made up of fibers that were created through a chemical process, usually from coal or petroleum, instead of derived from plants or animals. Often synthetic fabrics are strong, durable, elastic, and moisture-wicking, making them desirable for clothes, bedding, and drapery.
Since the fibers in synthetic fabrics are plastic polymers, you have to be careful with heat or hot water. It's harder to break a synthetic fiber, but you can melt them. Common synthetic fibers are: polyester, nylon, neoprene, spandex, acrylic, microfiber, rayon, and fleece.
What is Polyester?
Polyester or PET is a lightweight, wrinkle-resistant, moisture-wicking, quick-drying, inexpensive synthetic fabric made from oil products. Polyester is common in fast fashion, athletic and outdoor wear and can be blended with cotton for a lot of apparel items, especially 50/50 or tri-blend t-shirts.
How to Wash Polyester
What is Fleece?
Fleece is a synthetic fabric made from petroleum and recycled plastics that are melted down, spun into fibers, woven into a fabric, and brushed to create the signature fluffiness. Fleece can also contain small amounts of natural or synthetic fibers such as hemp, rayon, or wool. Fleece is notorious for pilling and shedding microfibers that do not biodegrade and end up in your wastewater. Your goal is to reduce the amount of friction on the fabric's surface and avoid heat with fleece. Exposing fleece to heat melts the fibers, changes the texture, and can cause it to shrink.
How to Wash Fleece
What is Rayon?
Rayon, also known as viscose, is a semi-synthetic silk substitute fabric made from cellulose fibers from wood pulp. Rayon drapes beautifully and its fibers hold dye well. It's lightweight and breathable making it a popular choice for summer shirts and dresses as well as scarves or ascots, nightgowns, robes and lingerie.
Rayon or Viscose washing instructions
What is Acrylic?
As a cheaper alternative to wool and with the ability to be woven into a variety of fabric types, acrylic is everywhere from socks to coat linings, to sweatshirts, blankets, sweaters and cold weather gear like hats, gloves, scarves, and boot liners. Acrylic is made from polyacrylonitrile polymers made from oil and coal. It's known for its insulating properties and for how soft it is! Some acrylic is blended with additional synthetic polymers to make it elastic or flame retardant, making it useful for drapes and curtains as well as sleepwear.
How to Wash Acrylic Fabrics
What is Nylon or Lycra ?
Nylon was the first synthetic fabric made, debuting in 1931 as silk substitute made of thermoplastic fibers created from oil and coal. Lycra, aka spandex appeared in the 1950s, and is also made from petroleum through a completely manufactured process. Spandex is known for its amazing elasticity; it can stretch more than 100% and snap back into shape.
How to Wash Nylon or Lycra
What is Microfiber or Microsuede?
Microfiber and microsuede are synthetic fabrics made of polyester and polyamide or polyester and nylon, which themselves are plastic polymers derived from petroleum. Microfiber is often used for cleaning cloths to trap dust and dirt and athletic wear to wick away moisture from your skin. Microsuede fabric is similar to microfiber but the ends are not split. Microsuede is used for upholstery, bedding, and clothing as an animal-free imitation suede that's soft and durable. Do not combine microfiber with other fabrics in your laundry as the microfiber will attract and trap lint shed by these other fabrics and never again have the same look and feel.
How to Wash Microfiber
Laundry Detergents for All Your Fabric Washing Needs
Try one of these ARM & HAMMER™ Laundry Detergents for whatever fabric you're washing today.
Tips to freshen things up