1. Clarifying Baking Soda Shampoo
Amp up the cleaning and clarifying power of your regular hair shampoo with a tablespoon of baking soda mixed right in. If you're dealing with limp or lackluster locks from product buildup and want a fresh start, this baking soda hack will do the trick. And you don't need to purchase a special shampoo to get the benefit.
Materials:
Method:
1. Mix the baking soda and shampoo thoroughly in a small bowl
2. Wet hair and work into a lather
3. Rinse thoroughly
Note: don't use if you have color-treated hair as this clarifying shampoo will lighten and fade substantially. Unless, of course, you're looking to lift the color a few shades or remove the hair dye faster (trying a new look?), then adding baking soda to your shampoo is an easy and inexpensive way to strip much of the dye from the hair shaft.
2. DIY Baking Soda Toothpaste
ARM & HAMMER™ makes great-tasting, low-abrasion whitening toothpastes you can use, or for a quick pick-me-up for your teeth and gums, try this baking soda hack that's as simple as dipping your toothbrush in baking soda and using your regular toothpaste.
Materials:
Method:
1. Add tbsp baking soda to a shallow bowl
2. Dip toothbrush bristles in baking soda, coating them
3. Add toothpaste on top
4. Brush and rinse per usual
5. Dip for more baking soda during brushing if desired
6. Discard unused baking soda
Baking soda is much less abrasive than you think. Plain water has an abrasiveness level of 4 and baking soda's is just 7.
3. Baking Soda Nail & Cuticle Soak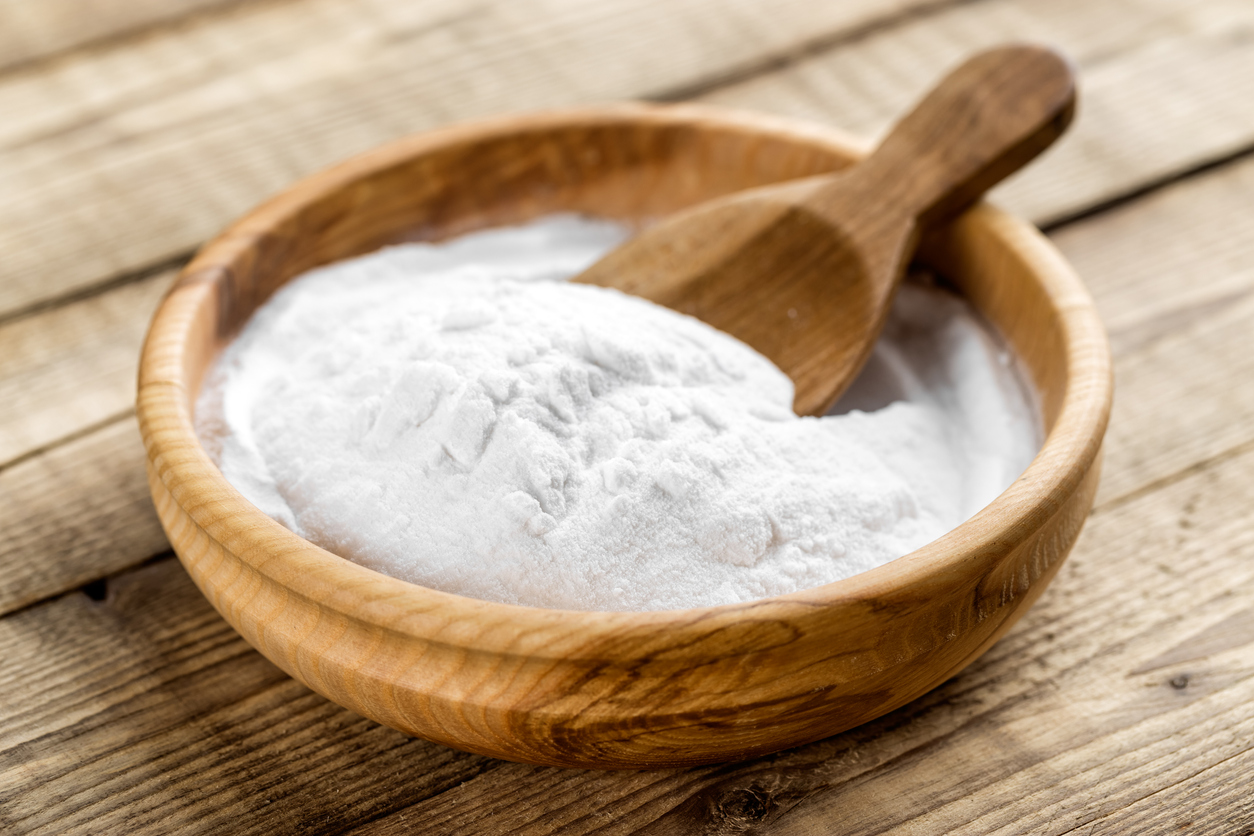 Here's how to gently clean, soften, and exfoliate your nails, cuticles, and hands with just baking soda and warm water. You'll love how your skin feels and your nails look with this natural scrub that's gentler than sugar scrubs or the silica beads in other exfoliators.
Materials:
Method:
1. Rub into each fingernail and cuticle bed. Rub remaining onto the back of the hands
2. Rinse off with warm water
4. Baking Soda Facial Exfoliator
Every person's skin is different, and although baking soda is gentle, test this one on a small area before diving in and rubbing it all over your face. As with all face washes, if you notice redness or irritation, do not continue
Many people find that a simple mixture of baking soda and water in a thin paste makes a great gentle exfoliator, especially if you have oily skin. Do not use every day, as baking soda affects the pH balance of your skin, but a weekly scrub can help you feel smooth and fresh
Materials:
Method:
1. Combine ingredients in a small bowl and mix into a paste
2. Dab onto your fingers then apply to face and neck using gentle circular motions. Be sure to stay away from your eyes and the area around them
3. Leave the paste on your skin for up to 10 to 20 minutes, then remove with a warm damp cloth
4. Pat skin dry and follow with your usual moisturizer
5. Clean Your Brushes & Blenders with Baking Soda
When you're finished with the care and keeping of your body, it's time to show some love to your beauty helpers – brushes, combs, blenders, and sponges. Just as oils, dirt and product can build up on your hair, so too can they accumulate on your brushes. Once again, baking soda is your solution to a gentle, quick, effective, and inexpensive cleaner that will help restore your bristles and blenders.
Materials:
Method:
1. Dissolve the baking soda in the warm water
2. Add your brushes, blenders, combs, or sponges
3. Swish around to distribute
4. Soak for 30 minutes
5. Rinse and dry
More Uses of Baking Soda for Beauty & Personal Care